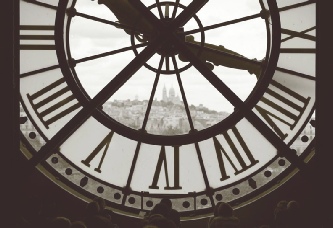 "Une Pause Dans Le Temps" The story……
In Spring 1974, Richard H was living in Coventry and had written a set of songs which he wanted to promote. He contacted me (Richard G) and Dave Gillbe (both later of Blazer and French Lessons) and we arranged to meet up and learn them. A few weeks later we all travelled to Clacton-On-Sea (RH & RG's old home town) to 'East Coast Studios' in Orwell Road (now, by look of it, a sex shop!). RH can't remember exactly why it was chosen, but there seems to have been a connection with a cousin.
The studio was quite impressive for the time, equipped with a then-state-of-the-art TEAC 4-track recorder and a small stage, which could be used for shooting promo videos (cine films in '74?). On our first visit (13th April 1974), we laid down most of the tracks with David Henderson and Tony Smith (the engineer) sharing the drum duties. I played my trusty 1963 Fender Jaguar through my 1964 AC30 (both of which I still have). Dave G played his Burns Baby Bison bass. Richard H and I returned on the 27th April to add some vocal and guitar overdubs - this time I used the studio Fender Twin (audible on 'Roller Skating Lady').
Despite attempts to get the songs to Pye Records (if I recall correctly), nothing much happened, but four of the songs were later adopted by my band 'Blazer' and some later passed into the 'French Lessons' repertoire.
Fast forward to January 2014. My co-'Concrete Cowboy', John Farthing had inherited some of Dave Gillbe's belongings, following Dave's untimely departure in 2008. A reel-to-reel tape suddenly came to light, after apparently hiding behind a bookcase and it turned out to be an original copy of the 1974 Clacton Tape, which I believed to be lost! Tape pictured above……
I arranged for it to be digitised by FX in W. London, then imported it into Cubase to see what could be done. The sound quality was sadly lacking…..mono and with a massive mid-frequency peak, affecting the vocals in particular. On two tracks, the vocals disappeared towards the end, but fortunately the last chorus was a repeat, so I could do a 'copy and paste'. Anyway, I persevered with assistance from Melodyne and various Voxengo tone-shaping plug-ins and the results may be heard here. Still not great perhaps, but at least listenable now!
If you have any comments, please go to Richard H's website and leave them for him directly.
All songs copyright 1974
Richard J Higgins 'Higgisongs'